Among Korean celebrities, Yang Hyunsuk, the CEO of YG Entertainment, ranks #1 in the list of richest stock owners. Bae Yongjoon, who recently broke up with a daughter of chaebol (business conglomerate) family, with over $63 million USD, still lists among the stock millionaires.
On February 19, Chaebol.com assessed all of the Korean celebrities that possess large-capital stock over $100,000 USD in their own name, and reported that a total of 15 celebrities were "stock wealthy."
Among these, the celebrities that have stocks worth over $9 million USD was CEO Yang Hyunsuk of YG Entertainment, Lee Sooman of SM Entertainment, CEO Han Sungho of FNC Entertainment, major Keyeast stockholder Bae Yongjoon, CEO Park Jinyoung of JYP Entertainment, and actress Park Soonae.
CEO Yang Hyunsuk of YG Entertainment owns over $164 million USD in stock, and is the most wealthy stock holder amongst Korean celebrities.
YG Entertainment represents stars such as Big Bang and PSY, has taken over the clothing company Natural Nine, and is expanding their business domain from an entertainment production company and branching out to clothing and cosmetics.
The share value of the second wealthiest stockholder, Lee Sooman of SM Entertainment, decreased from $140 million USD early this year to $129 million USD today.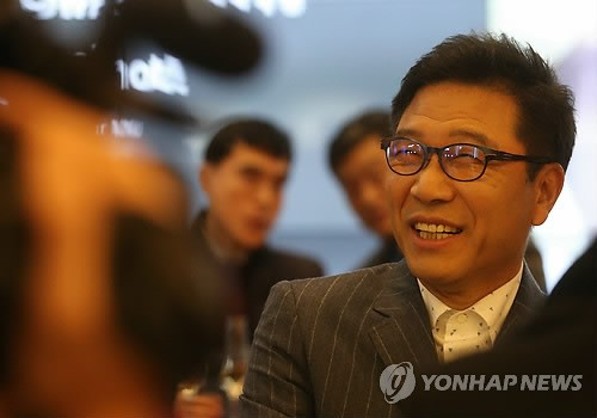 Formerly a singer, CEO Han Sungho of FNC Entertainment went public with his entertainment business and has now recorded a stock value of $68 million USD.
Currently, CEO Han and his family own 64.2% of the stock holdings of FNC Entertainment, which represents famous idol singers such as CNBLUE and FT Island, actors such as Park Gwanghyun and Lee Dahye. FNC Entertainment made over $54 million USD in sales and and over $6.3 million USD in pure profit just last year.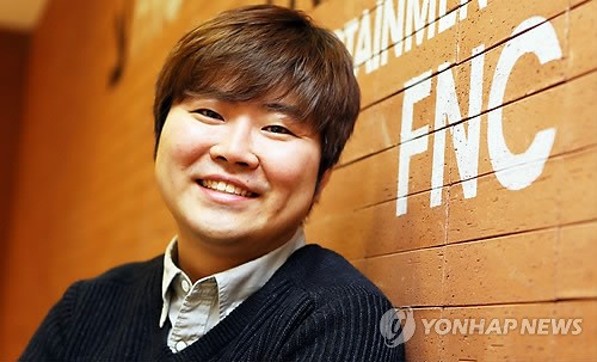 The "original Hallyu star," Bae Yongjoon recently broke up with the daughter of the vice president (Gu Ja-gyoon) of LS Industrial Systems, and owns over $66.5 million USD in stock holdings. He ranks #4 in the list of stock-wealthy celebrities.
Bae Yongjoon owns 28.8% of Keyeast shares. The stock value rose 31.8% from early this year, increasing the value by over $16 million USD.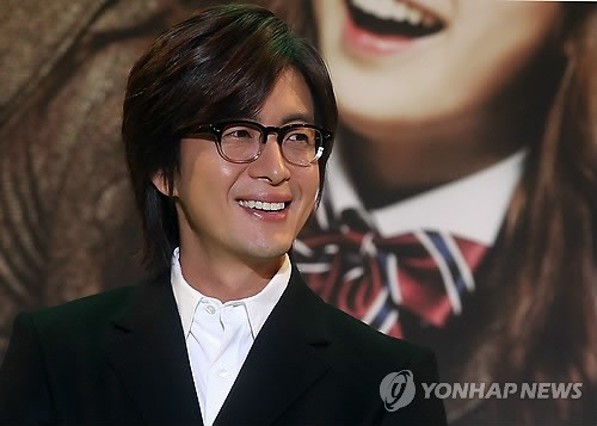 CEO Park Jinyoung's stock value has increased by 3.9% from the beginning of this year to total over $22 million USD. Meanwhile, the wife of the CEO of Pungguk Ethanol Industrial, Park Soonae has over $11.3 million USD after a $1.5 million USD increase, and ranks #6 on the list.
The stock value of famous actress Kyeon Miri, who recently became a Botta Bio shareholder, has increased by 49% from early this year, and currently is $4.9 million USD.
Early this month, Kyeon Miri participated in the company's order to increase capital by issuing new stocks to a third party. The company is planning to add 180,000 more shares, and Kyeon is predicted to join the list of celebrities that own over $9 million USD worth of stock.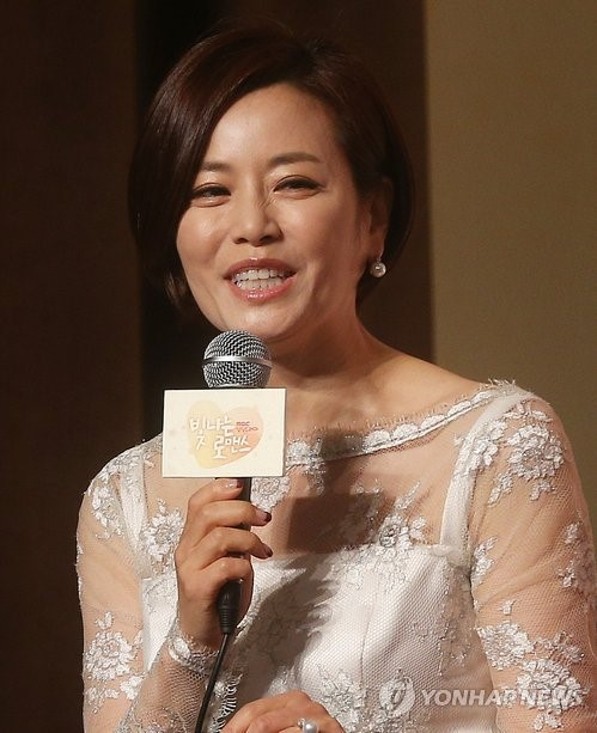 Additionally, in last year's Botta Bio's issuing of new stocks, Kyeon Miri, veteran actor Lee Soonjae and Kyeon's daughter and celebrity Lee Yoobin received around $300,000 USD each, and celebrity Kim Jihoon recorded a stock asset of $144,770 USD.
Movie actor Jang Donggun owns SM C&C shares, which went down 16.7% from the beginning of this year, and now has over $3.2 million USD worth of shares. Famous emcees Shin Dongyup and Kang Hodong both recorded stock values of around $1.8 million USD each.
Comedians Kim Byungman and Lee Sugoon have lost value in SM C&C shares this year and now have $190,000 USD and $126,673 USD worth of stock, respectively.
Source: Yonhap News
All images courtesy of their respective owners
(Visited 7,879 times, 1 visits today)
Tags:
FNC Entertainment
Han Sungho
JYP Entertainment
Lee Soo Man
Park Jinyoung
SM Entertainment
Yang Hyunsuk
YG Entertainment