It has just been announced that Super Junior member Kyuhyun will be the third artist up to perform in SM Entertainment's "The AGIT" series.
SHINee member Jonghyun will be kicking off the intimate live concert series in October with his solo concert "The Story", and will be followed by Girls' Generation member Taeyeon later the same month with her own solo series, "Very Special Day".
Kyuhyun's solo concert series will take place November 6-15 and will be called "And Fall Again".
In Korean, the word "agit (아지트)" means "hideout", so these concerts are intended to be a special experience that fans will be invited to in order to view an intimate show with their favorite artists.
moonROK will update our Tour Page with more details on dates, times, and how to get tickets as soon as the information is made available, so be sure to stick around!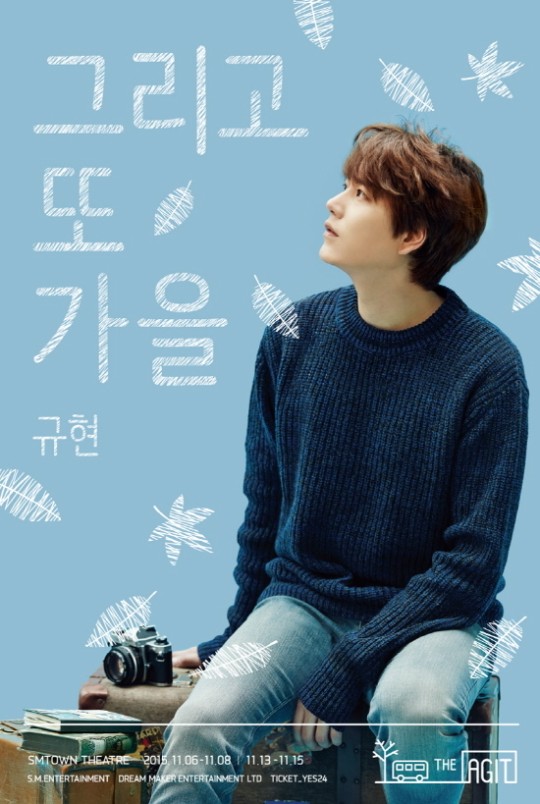 Source: eNews 24
Images courtesy of SM Entertainment
(Visited 304 times, 1 visits today)
Tags:
Girls' Generation
Jonghyun
Kyuhyun
SHINee
SM Entertainment
Super Junior
Taeyeon
THE AGIT