SM Entertainment debuted its newest business model, "Surround Viewing," on April 22 in Chile.
At a theater in Santiago, SM held a screening of "SUPER JUNIOR D&E JAPAN TOUR 2015 -Present- SURROUND VIEWING in Chile."
Surround Viewing is a new display technique developed by SM to convey a truly vivid, live feeling to concerts projected onto three massive widescreens surrounding the audience.
SM's new Concert and Information Communications Technology (ICT) has the advantage of allowing fans anywhere in the world to enjoy live experiences by SM artists as if they were really there, without having to take time or location of a concert into consideration.
On the day of the new Concert and Information Communications Technology's debut, the Chilean fans in the audience expressed extreme satisfaction with their Super Junior D&E concert experience, despite the fact that the concert had actually happened in real life in Japan long before the screening.
The significance of this new technology is that it allows SM to bring a virtual experience to fans regardless of their timezone or location, opening up new possibilities for live screenings of broadcasts, concerts, and performances overseas in places where SM artists aren't often able to make tour stops, such as South America.
The success of SM's new Surround Viewing technology in Chile could mean more screenings all over the world soon, so be sure to stick around moonROK for more updates on virtual and real tour dates.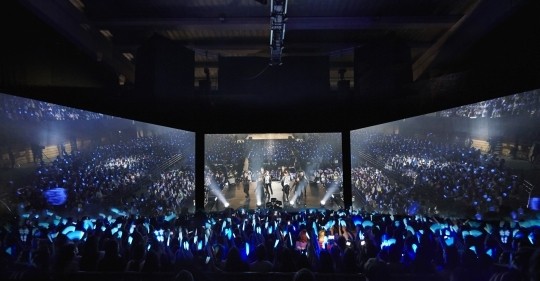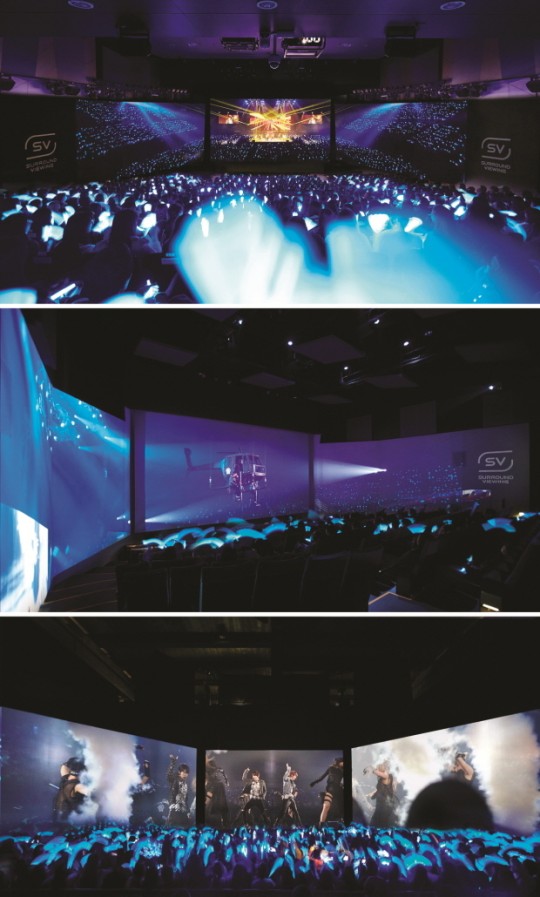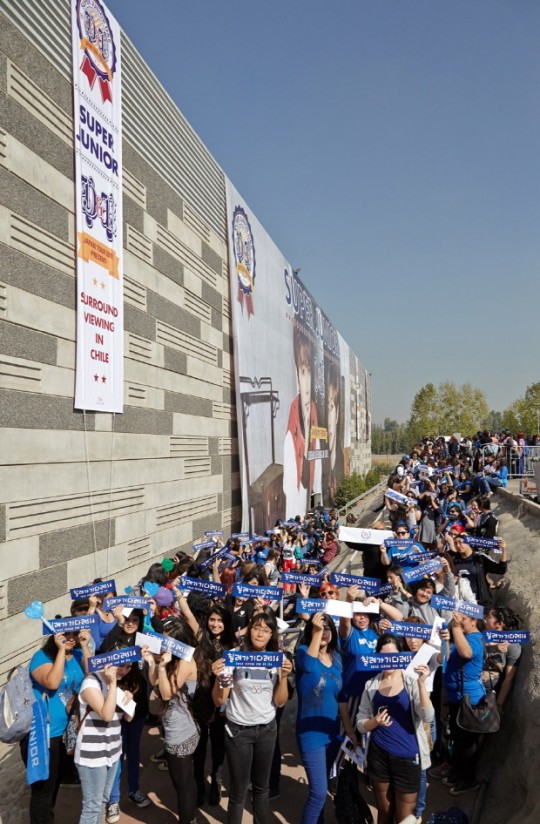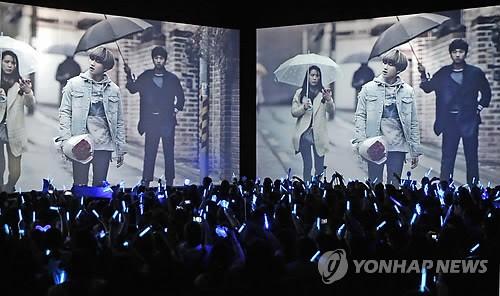 Source: Star News
All images courtesy of respective owners
(Visited 1,004 times, 1 visits today)
Tags:
Chile
ICT
Music Industry Update
SM Entertainment
Super Junior
Super Junior D&E