Last night the Season 2 premiere of "Unpretty Rapstar" aired on Mnet, and anticipation amongst the public was high.
With an interesting mix of idols, underground rappers, and even one idol-to-be (YG trainee Sua), viewers were excited to see the initial potential of the contestants.
One contestant who has been drawing much interest from the public is SISTAR member Hyolyn. Due to the fact that she's the main vocalist of the group and has no official experience rapping, many have been curious to see how she'll do on the show.
Unfortunately, fans were a bit disappointed in the vocalist last night. Hyolyn struggled through the first cypher (a freestyle battle between the rappers), forgetting her lyrics, making mistakes, and apparently lip-synching.
Some of the other contestants on the show reacted by saying, "It was a disappointment considering anticipation [for Hyolyn] was so high. As for lip-synching, it makes no sense."
In response Hyolyn confessed, "As I couldn't do well, I didn't want to bring down everyone else's condition".
Hyolyn also had a small breakdown on the episode, admitting to the camera, "This seems like a reckless challenge, I wanted to quit. I thought that [the lowest ranked rapper] could be me."
As the camera followed her through her breakdown Hyolyn even said, "Is it not possible for you to quit filming?"
Hopefully the SISTAR member will find some strength for the next episode — who knows? After this week's performance she might blow us all away next week. moonROK will continue to keep you updated on all things idol, so be sure to stick around.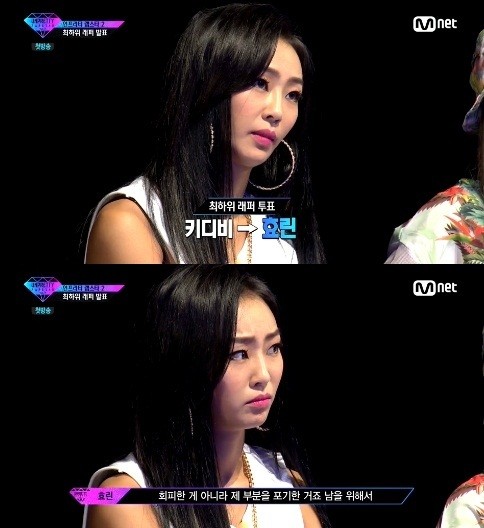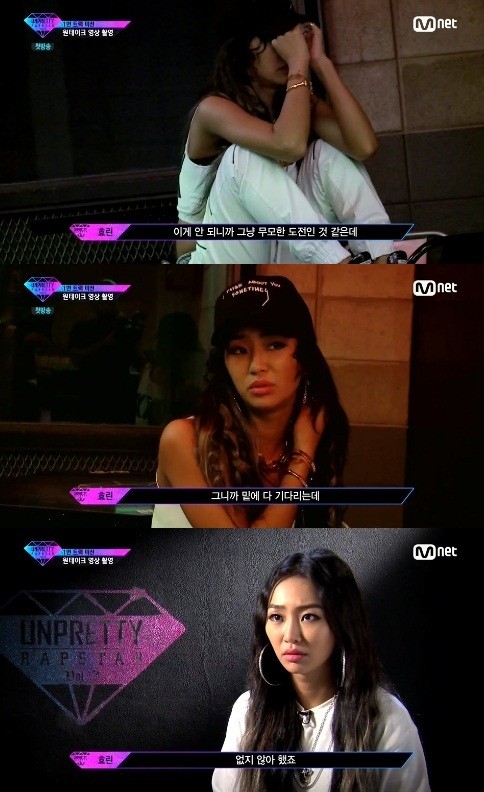 Source: MyDaily
(Visited 307 times, 1 visits today)
Tags:
Hyolyn
Hyorin
SISTAR
Unpretty Rapstar