On February 19 KBS 2TV aired a Lunar New Year special episode of the show "Star Golden Bell."
SISTAR was amongst one of the many special guests on the show, and were voted by the male guests on the show as the most popular.
Before they announced the results of the vote, the MCs asked member Hyorin, "Out of all the members, who would be picked as the number 1 member who people want as a girlfriend?"
Hyorin stated that it would probably be Bora, explaining, "She is warm-hearted to everyone and has a lot of aegyo."
The other members agreed with Hyorin, and Dasom added in, "Out of all the members Bora gets hit on the most."
The members proved to be correct, as Bora won the vote amongst the male guests by five votes.
Check out the screencaps from the broadcast below, and stay tuned dto moonROK for more updates on your favorite idols and artists.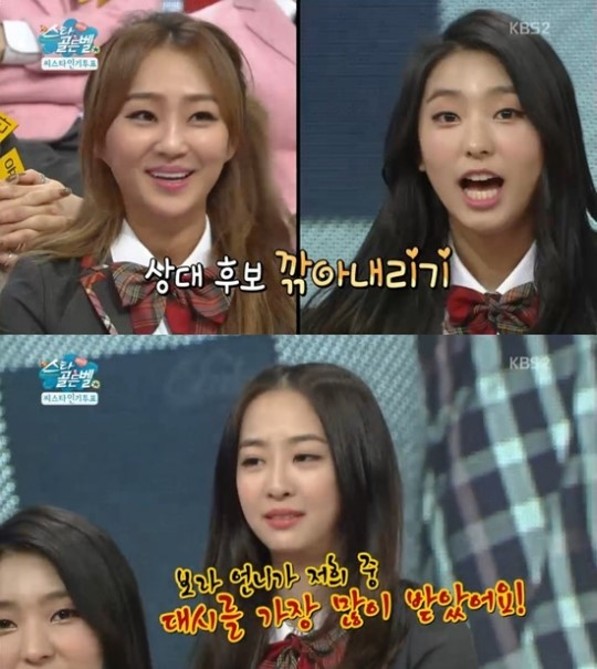 Source: Xsports News
Image courtesy of Starship Entertainment
(Visited 400 times, 1 visits today)
Tags:
Bora
Dasom
Hyorin
SISTAR
Star Golden Bell