Shinhwa has just released the track list for their upcoming album, Unchanging, and the lyrics to the title track, "Orange."
On the 29th, Shinhwa will release their 13th album, Shinhwa 13 Unchanging Part 1 – Orange, which will have a total of 5 songs on it, including the title track, "Orange." The album also includes the track "She Said," which Shinhwa released last month.
The lyrics of "Orange" were written for the members to express their gratitude and warm feelings towards their fans who have supported them for so long. The title itself is a reference to Shinhwa's fan club's official color, which is orange.
Preorders for this album were opened on the 18th of this month, and they will also be holding a concert on the 17th and 18th of December called "2016 Shinhwa Live – Unchanging."
Check out the tracklist above and the lyrics to Orange below, and stay tuned for more Kpop news right here on moonROK!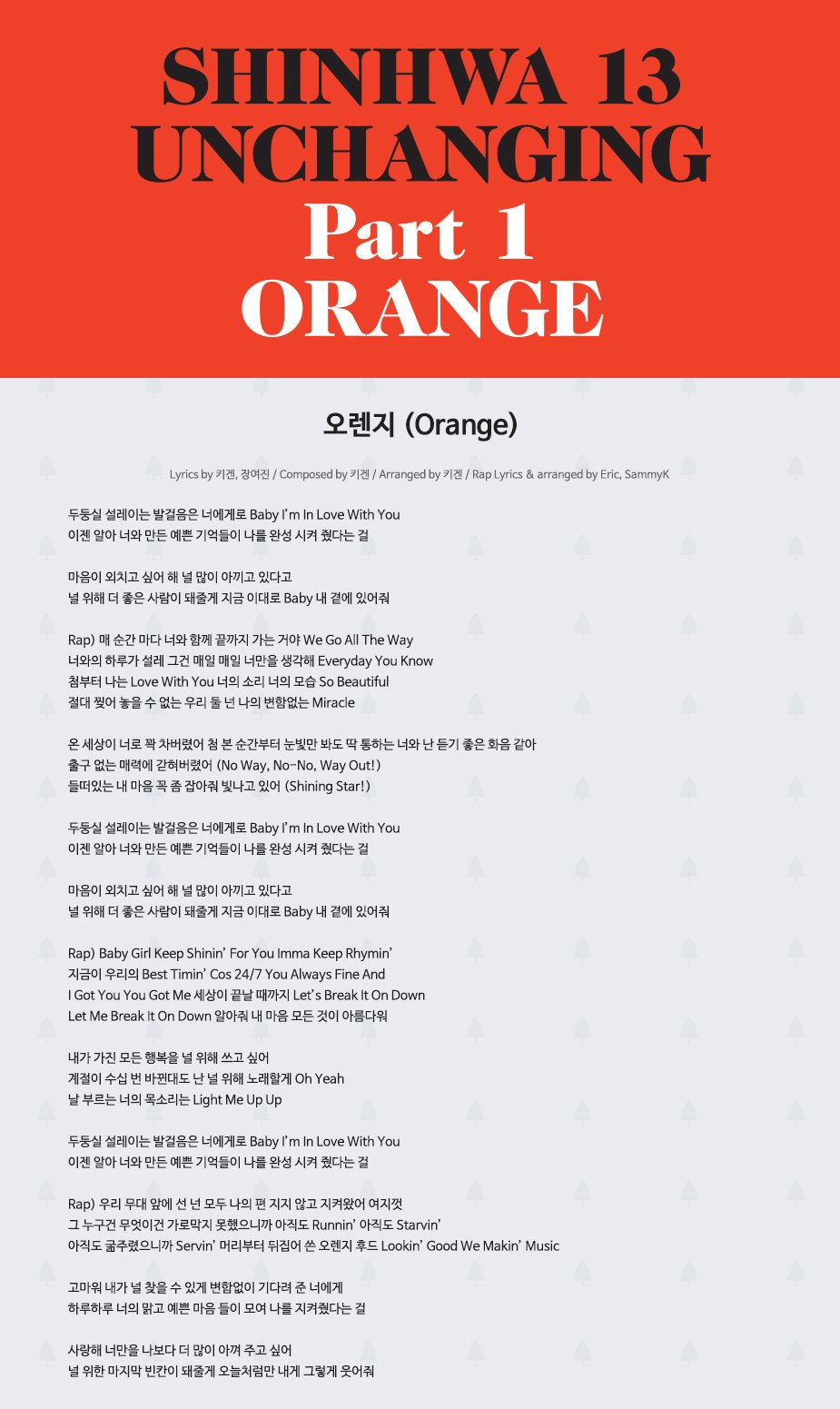 Source: ENews24, Shinhwa Official
(Visited 1,357 times, 1 visits today)
Tags:
album
Concert
Lyrics
Shinhwa
Tracklist