SM Entertainment has just announced that SHINee member Jonghyun will be the first of the agency's artist roster to participate in what they are calling, "THE AGIT".
According to the company, Jonghyun will kick off a relay of SM solo artist performances at the SMTown Coex Artium theater in Samsung-dong, Seoul.
In Korean, the word "agit (아지트)" means "hideout", so these concerts are intended to be a special experience that fans will be invited to in order to view an intimate show with their favorite artists.
Jonghyun will be kicking off "THE AGIT" series on October 2-4 and 8-11 with 8 solo performances. The SHINee member's concert will be titled "The Story By Jonghyun" and will feature a live band.
An SM Entertainment representative stated, "Jonghyun will appear as a singer/songwriter in a performance that will allow those in attendence to feel his outstanding vocal ability and excellent music."
Jonghyun is just the first of apparently many SM artists to play "THE AGIT" series, so stay tuned to moonROK for more information on which artists will be next.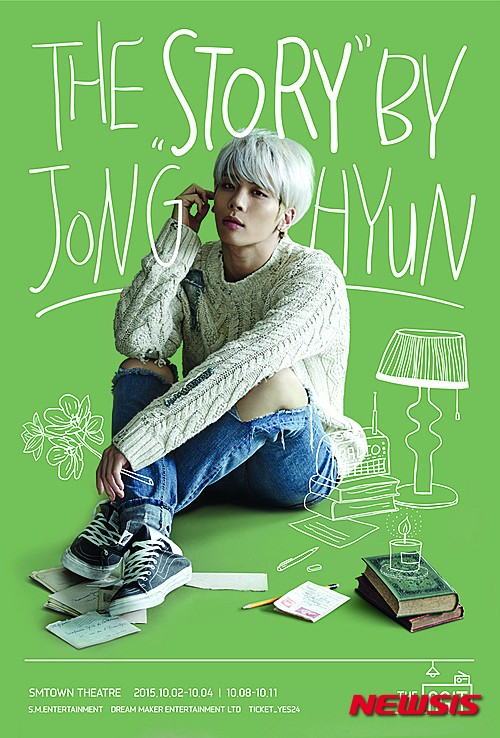 Source: Newsis
(Visited 1,562 times, 1 visits today)
Tags:
Jonghyun
SHINee
SM Coex Artium
SM Entertainment
THE AGIT