CUBE Entertainment's rookie boy group Pentagon has just released the tracklist for their upcoming 2nd mini album, Five Senses.
This second mini album is coming out just two months after debut, and will have a total of five tracks. The title track, which is likely to be translated as "Five Senses" also, will be released along with a music video on the 7th of December.
Pentagon also released a schedule of all the teaser releases leading up to the music video release, which you can find below.
Pentagon has already released three concept images and one member teaser image, which you can find at the end of this article, and two more member images will be released tomorrow. Pentagon plans to release more teasers every day leading up to the music video release, and they will also hold a solo concert on the 6th.
The title track will be a medium tempo hip hop style song with a strong beat, guitar riff, and powerful brass sounds. Members E'Dawn, Wooseok, and Yuto helped write the raps for this addicting song.
Pentagon also plans to begin Japanese promotions on the 10th, just three days after the release of their new album.
Check out the teaser images below and stick with moonROK for the next few days to catch all the Pentagon teasers right along with all your Kpop updates!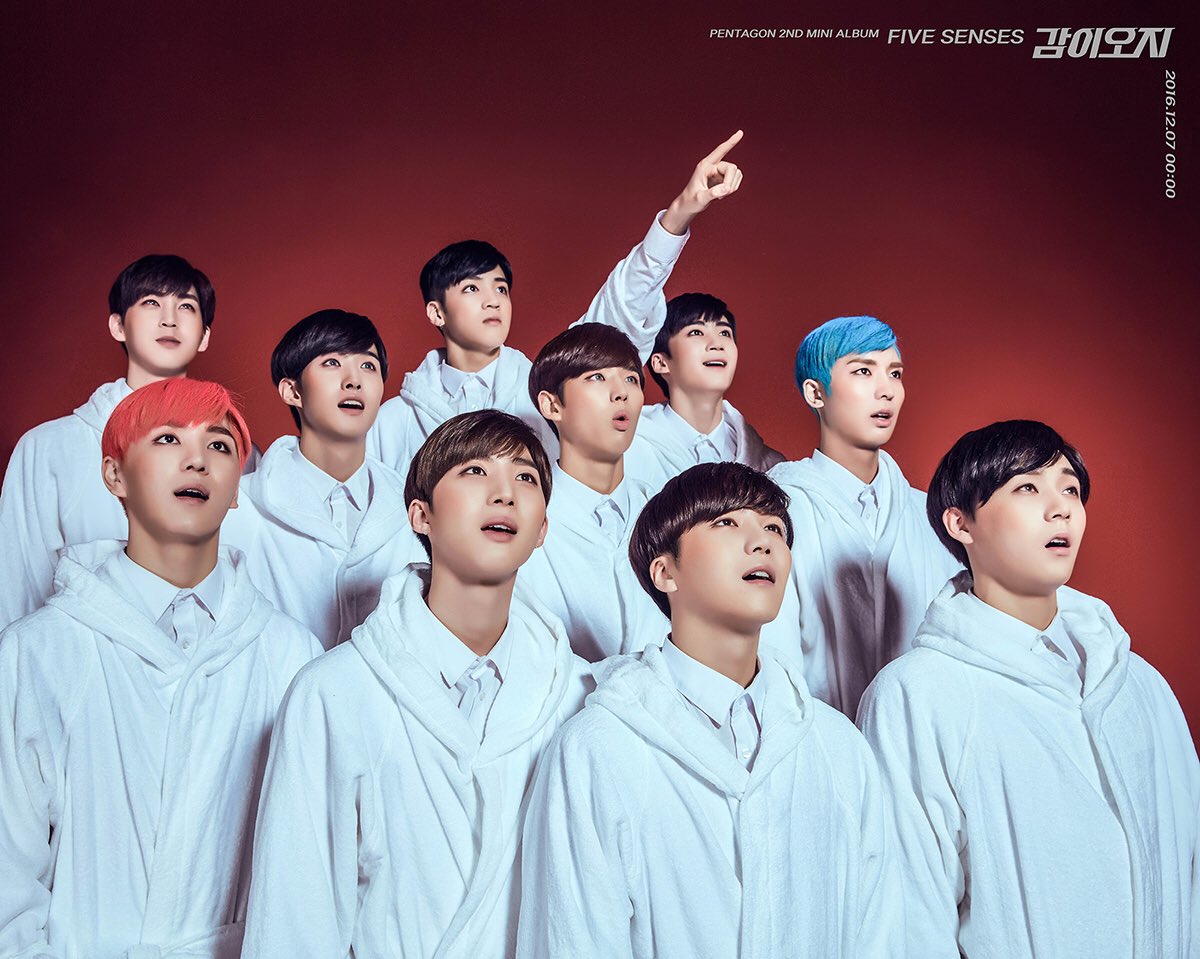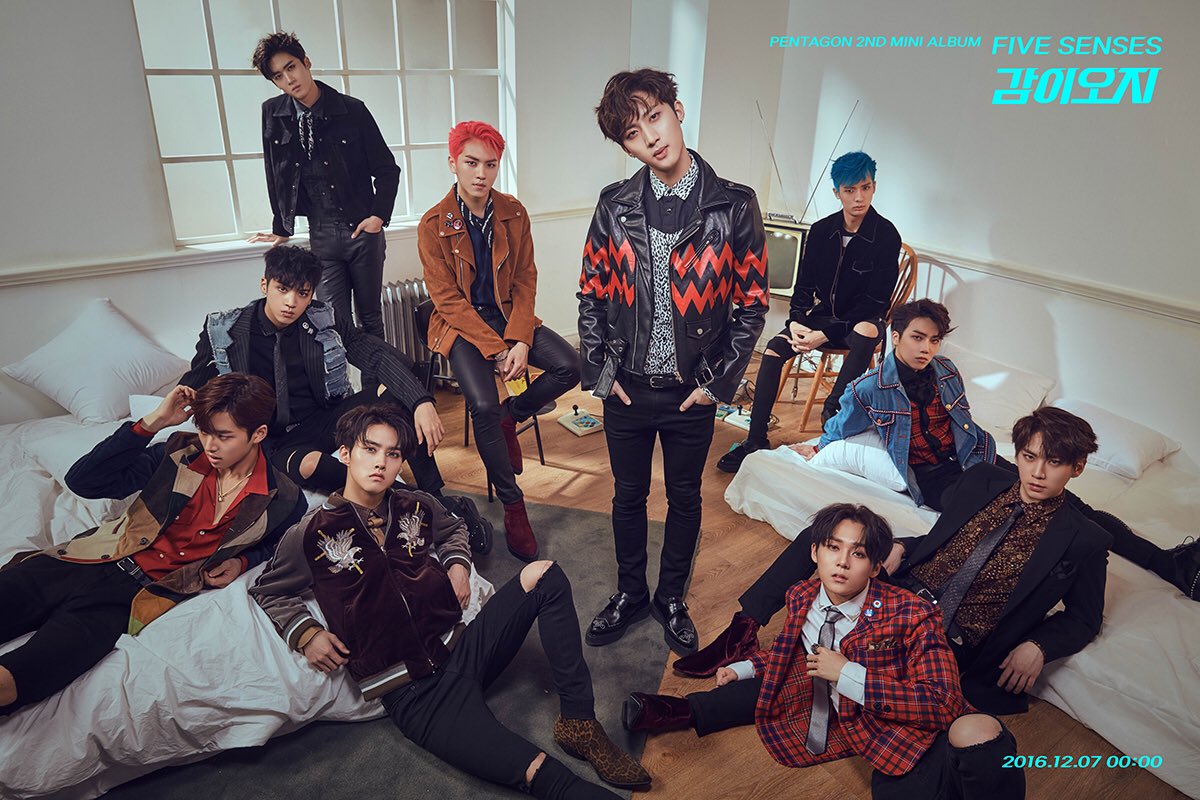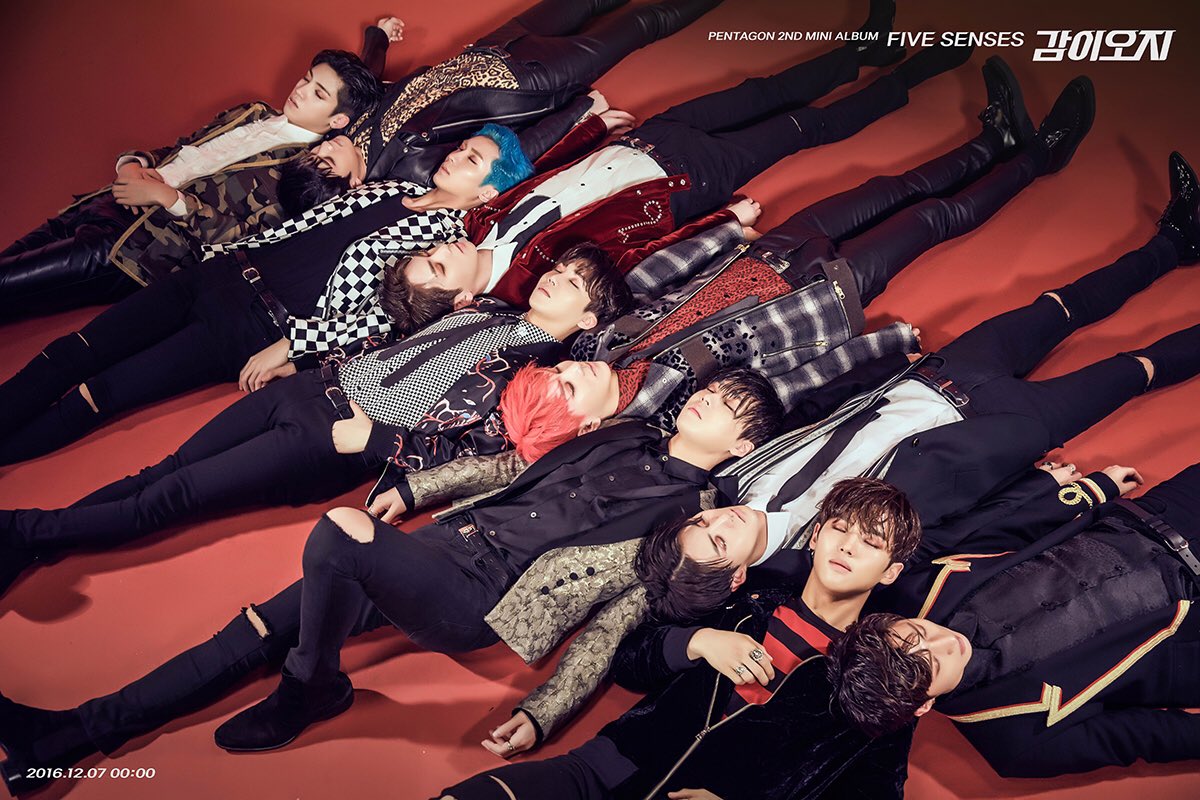 Source: XSports News, Pentagon Twitter
(Visited 1,390 times, 1 visits today)
Tags:
Comeback
Pentagon
Teaser Images
Tracklist