Just now, Girls' Generation headed into the KBS broadcasting station to get ready for their comeback with "Lion Heart" and "You Think".
The group made a particularly grand entrance today due to a special appearance by none other than their feline friend from their "Lion Heart" music video.
The large jungle cat was sporting a chic dress pants and button down shirt combo, while the members of Girls' Generation were dressed casually on their way into the station.
The pictures have fans and the public alike "roaring" (see what we did there?) with laughter, so check out the hilarious photos of the group's grand entrance with the "Lion Heart" lion below and stick around moonROK for more updates on your favorite artists and idols.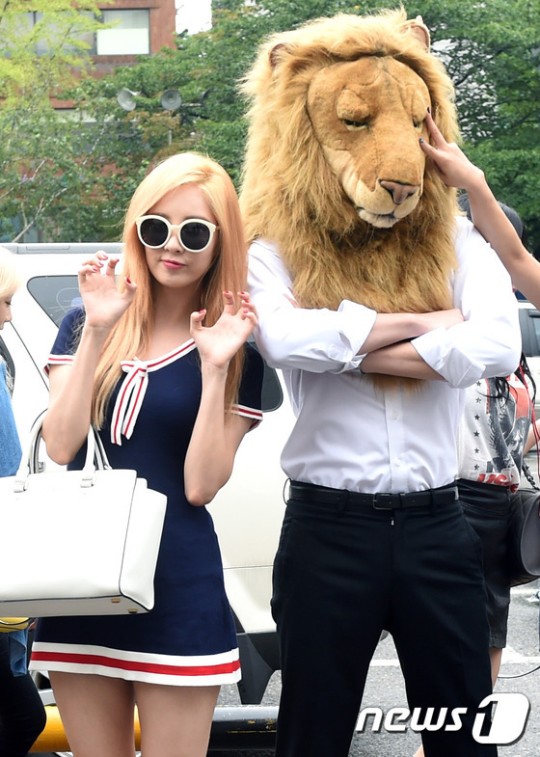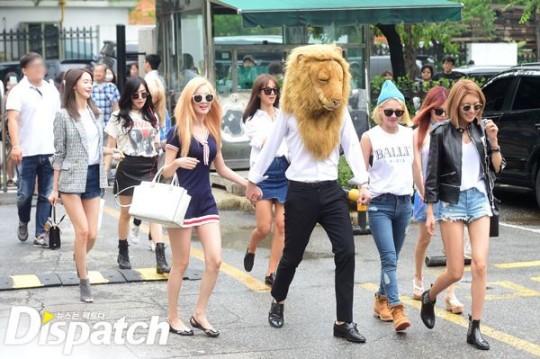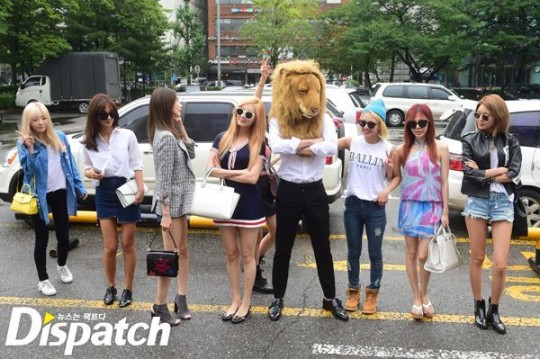 Source: Dispatch
Images courtesy of Dispatch
(Visited 560 times, 1 visits today)
Tags:
Girls' Generation
Lion Heart
Music Bank
You Think