Girl's Day member Yura is this month's cover girl for GEEK Magazine in Korea, and in the interview accompanying her photo spread she revealed that her group mate Minah no longer lives in the dorm with the group, and also gave readers a bit of insight as to what the members do when they're alone in the dorm.
In the interview, Yura said, "Since Minah moved out to go live with her older sister, the three of us laze around and eat whatever. The TV is also always on. We yell at the TV together when we watch."
Yura continued saying, "Sometimes we drink too, and we just lie on top of each other stacked like a hamburger and just chat."
When asked what they do when they all go out together, Yura replied, "When we all play together we get along like friends, but because there is an age difference, we are careful to honor and watch that line that says the oldest is the oldest and the maknae is the maknae."
Check out Yura's cover photo for GEEK below, and stick around moonROK for more updates on your favorite artists and idols.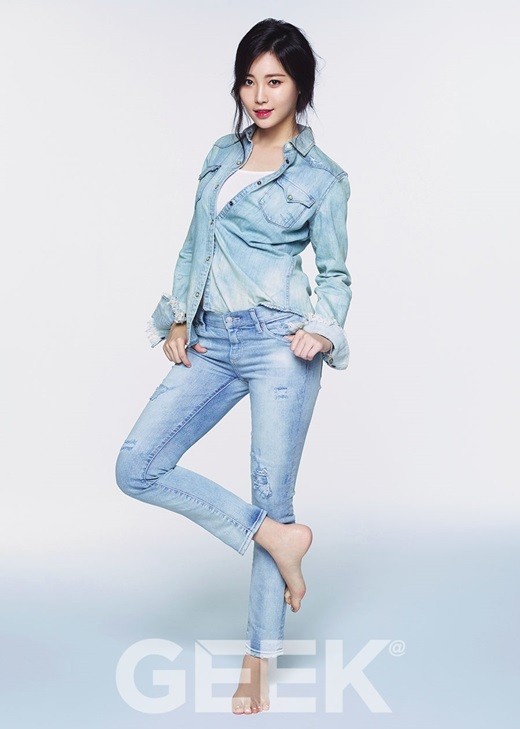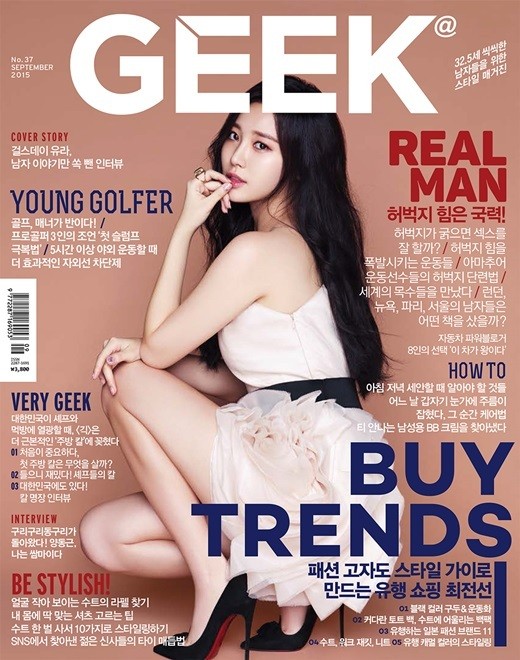 Source: MyDaily
(Visited 1,047 times, 1 visits today)
Tags:
GEEK
Girl's Day
Interview
Magazine
Minah
Yura