Newly debuted girl group GFRIEND sat down with Xports News on February 13 for an exclusive interview.
The group debuted last month with the single "Glass Bead," and has since been gathering interest from domestic and international K-pop fans alike.
As the interview kicked off, member Sowon stated, "These days we only get about 4 hours of sleep each night. Even though we're tired, it's fascinating to be doing our own song and our own choreography."
GFRIEND's debut has been frequently compared to that of Girls' Generation due to the similarities in the concept, choreography, and sound of their song.
To this point, member Shinbi stated, "We think that our innocent concept matches well with the strengths of our age. We hope that everyone will see us as a group that is both pure and strong, like a student jumping all over the playground."
Sowon jumped in saying, "Girls' Generation is a group that debuted 8 years before us, and a group that everyone has loved at some point. We are thankful to even be mentioned alongside them. It seems like we got on the nerves of Girls' Generation's fans. We are very sorry to those fans. However, we just want to show everyone our own selves. We hope that everyone will look well upon us."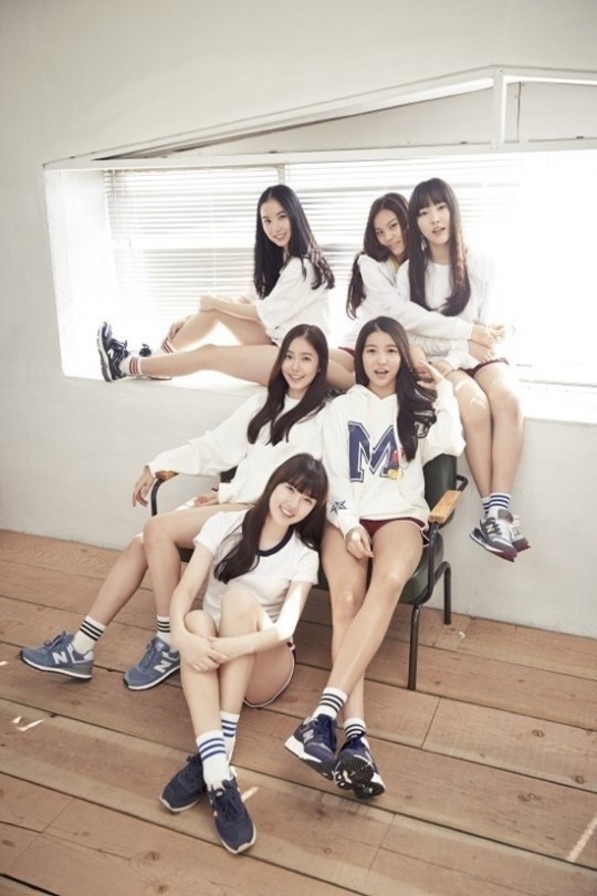 The members were all training at different agencies before they were united under the name GFRIEND. When they were brought together, they practiced their debut song for 8 months straight.
On that topic, member Umji commented, "Our CEO was very focused on the live performance, so after wondering how to do a stable live performance, the staff choreographed the song 6 different times and in the end we ended up doing it live. Every day we would do [the full thing live] at least three times. However, just doing it one time really sucks your soul out. At that time we were so mentally and physically strained, but we received a lot of help and were able to overcome it."
Billboard recently named GFRIEND as one of the five K-pop artists to watch in 2015, which was surprising news to the members.
Sowon said that in reaction, "We wondered if it was really us that they were talking about when they said 'GFRIEND.' They knew about us even though we've never done any overseas promotion. It made us want to be active overseas. We had a chance to meet some international fans a few days ago, and they were so supportive. We told them that we really want to work hard overseas later."
The members also talked about all of the different promotional activities that they want to try now that they've debuted. Rap featuring for Yoojoo, variety shows for Yerin, acting for Sowon, reality shows for Umji, a solo single for Shinbi, and acting and featuring for Eunha. While they each have ambition for solo activities, they also have prepared a lot as a team.
"We've prepared an acapella piece as a group that we've been holding on to so that when the time comes we can show it to everyone," said Yoojoo. She continued, "We've tried various things like cartoon theme songs, pop songs, advertisement jingles, and whatnot. Of all of those, the hardest was Stussy's song 'Love Me.' If we get the chance, we want to show everyone that acapella performance."
In closing, member Eunha stated, "Moving forward we will try even harder to show you an even better side of GFRIEND. We hope that you will look prettily upon us. As a goal, if we won a rookie award we would ask for nothing more."
Source: Xports News
Images courtesy of Xports News
(Visited 4,149 times, 1 visits today)
Tags:
Eunha
GFRIEND
Girls' Generation
Shinbi
Sowon
Umji
Yerin
Yoojoo