Images courtesy of JYP Entertainment
2017 is going to be a very good year for Day6 fans.
The group has just announced that they will be releasing a new single every month of 2017.
Day6 released a teaser image today via JYP Entertainment's official Twitter account with a calendar showing the exact date of the group's releases for next year, and it looks like in addition to releasing new singles each month, Day6 will also be performing them live.
Day6's first new single of 2017 is set to drop on January 6, so be on the lookout for updates leading up to the drop, and until then check out Day6's busy 2017 schedule below.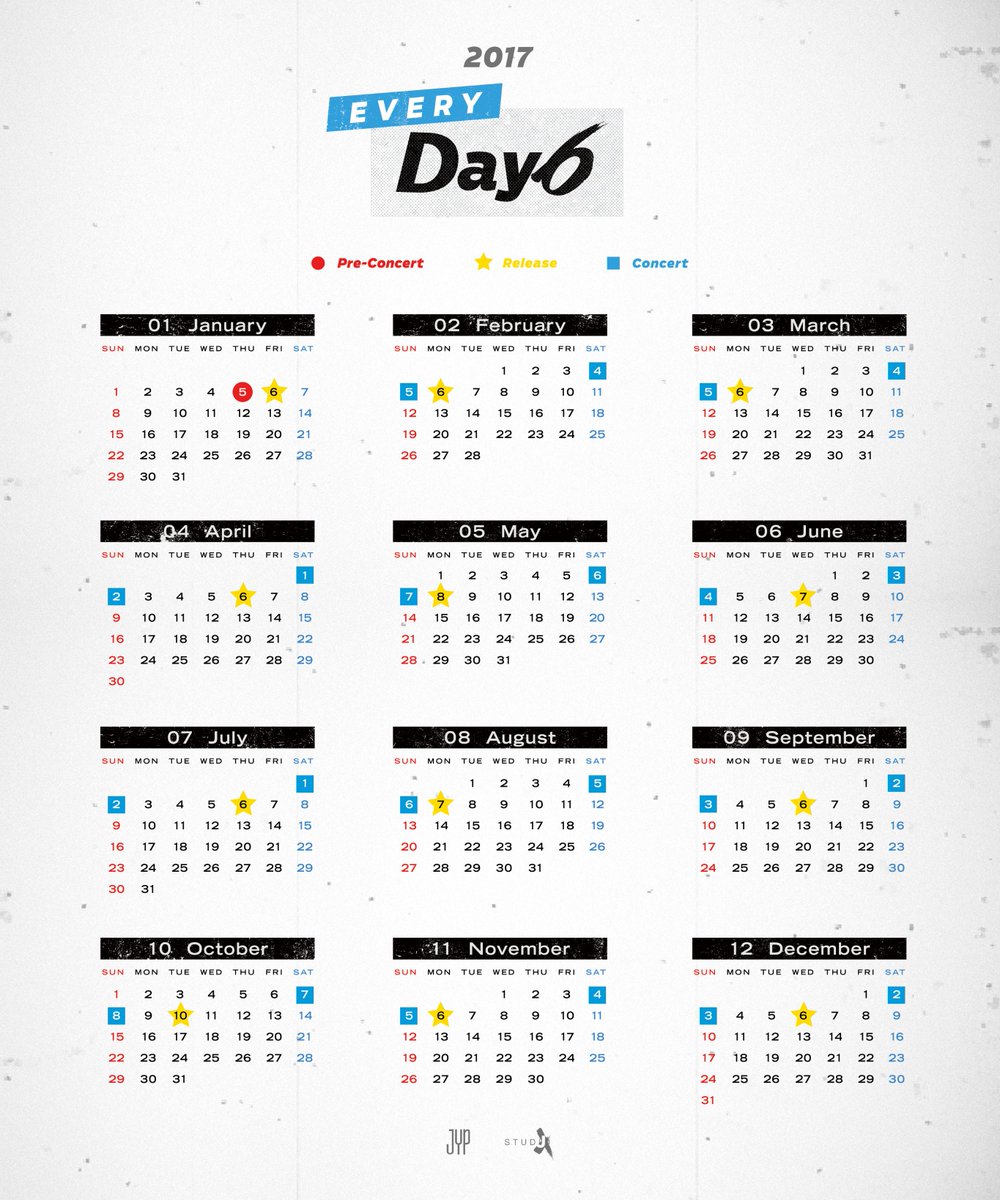 Source: JYP Entertainment
(Visited 573 times, 1 visits today)
Tags:
Day6