The official profile pictures for the Boys24 units Yellow and Sky have been released.
On the 22nd, Boys24 will be starting their 'Boys24 LIVE CONCERT', and the profile pictures for both the Yellow and Sky teams were uploaded to get fans excited. Both teams are wearing casual denim in thr group photos, and individual profile photos were also uploaded. Leading up to the concert, more profile pictures will be released to include the entire band before the concert date.
A representative spoke, saying, "We tried to show each of the boys' individual and units' charms through the profile photos. We ask that you anticipate the release of both unit White and Green's profile photos tomorrow as well, and we ask for a lot of love and support for the upcoming 'Boys24 LIVE CONCERT', we are doing our best to create a satisfying show."
The concert will be held on Sept 22nd at the BOYS24 Hall in Seoul, and will run for four days.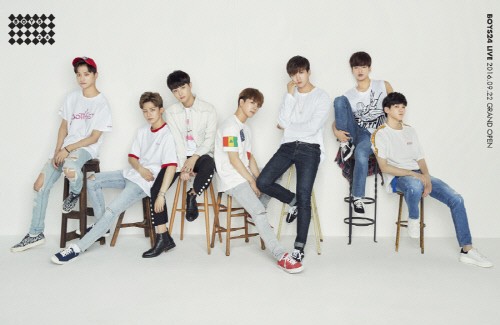 Source: SportsSeoul
Visual media courtesy of CJ E&M Music
(Visited 578 times, 1 visits today)
Tags:
Boys24
Boys24 Sky
Boys24 Yellow
Image Teaser