Immediately following the announcement that BamBam and Yugyeom would be unable to perform with GOT7 at the 29th Annual Golden Disk Awards due to visa issues, it has just been announced that BEAST and BTS are also having visa trouble.
Their situation is currently uncertain, but it seems that four of the six BEAST members were not granted performance visas, and instead had to enter Beijing on visiting visas. Because of this, it is unclear whether or not the group will legally be able to perform at the awards ceremony.
A Cube Entertainment representative stated, "Four of the members entered on accompanying visas. It seems that there was an issue with the passport renewal process."
Meanwhile, BTS member Jung Kook has run into a similar predicament in that he was also unable to receive a performance visa. Jung Kook therefore also entered on an accompanying visa along with his members.
A representative from Big Hit Entertainment stated, "The problem has been identified as a simple issue of incomplete procedure by the Chinese companies." The representative went on to assure the media that BTS will perform no matter what, saying, "The plan is to perform no matter what the circumstances. It could be 7 members or 6 members. We believe that we will be able to solve this at the local level."
Hopefully this will be the last of the visa problems for the 29th Annual Golden Disk Awards, but should any other issues arise moonROK will keep you in the loop.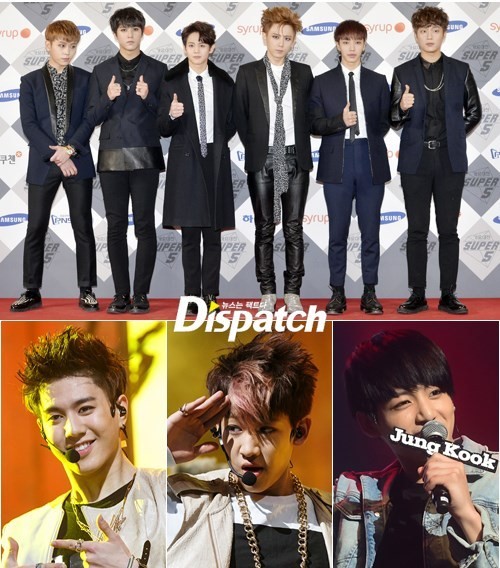 Source: Dispatch
All images courtesy of their respective owners
(Visited 857 times, 1 visits today)
Tags:
BamBam
Beast
BTS
Golden Disk Awards
GOT7
Jung Kook
Yugyeom