Akdong Musician will be the first YG Entertainment group to be making a comeback next year.
The group just released an image teasing a full-length album drop on January 3, 2017.
On the teaser image, the Korean title of the album translates roughly to "Post Adolescence," while the group has given "Winter" as the English title.
Again AKMU's new album drops on January 3, and more teasers are sure to roll out in the weeks leading up to the release. Until then, check out the full teaser image for the new album below, and be sure to stick around moonROK for more updates on all of your favorite Kpop artists and idols.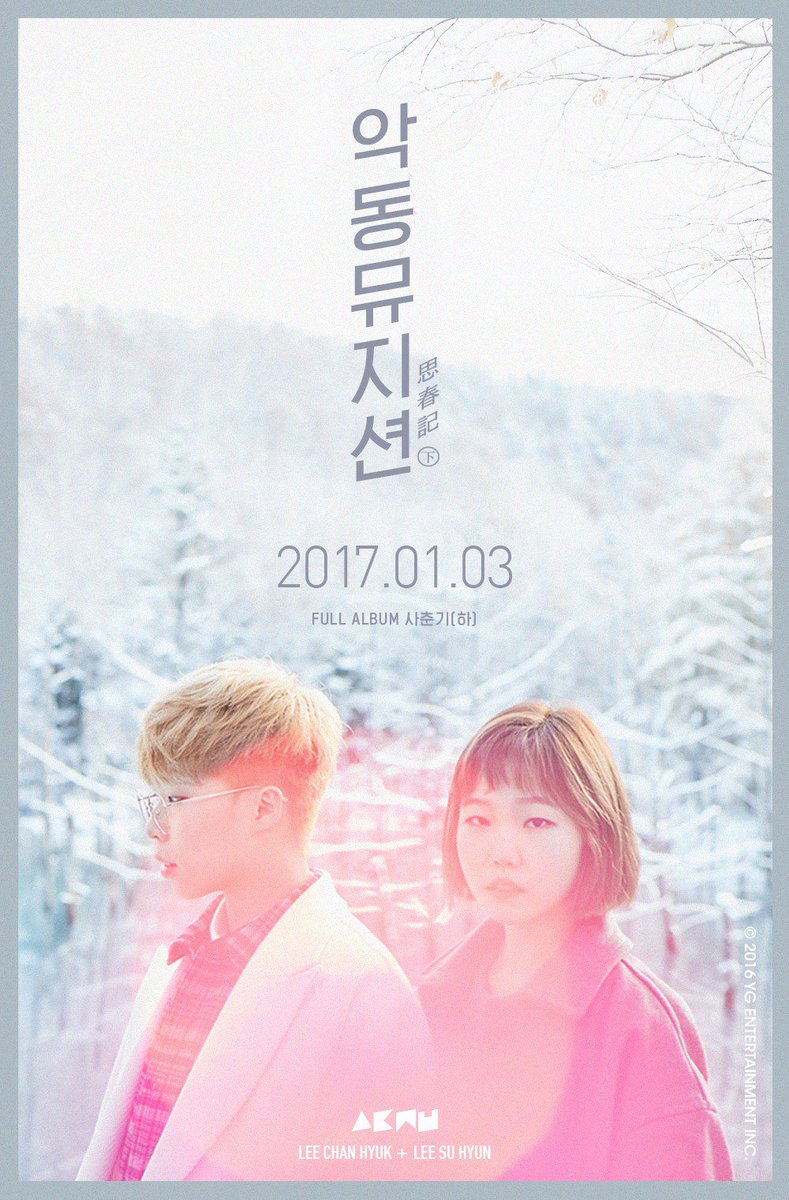 Source: YG Entertainment
(Visited 136 times, 1 visits today)
Tags:
Akdong Musician
YG Entertainment