Just now, ZE:A confirmed that they will be making a comeback in just a week!
The group will be returning with a new single entitled "Continue", to be released in a compilation album of the group's biggest hits.
The release of this single marks the group's first comeback in a year and three months, and will drop on September 18, just three days after member Min Woo will be enlisting in the army.
The album will also contain behind-the-scenes footage from the past few years that no one has ever seen before.
Check out the teaser photo for ZE:A's new "best album" compilation below, and stick around moonROK for more updates on the group's upcoming comeback with "Continue".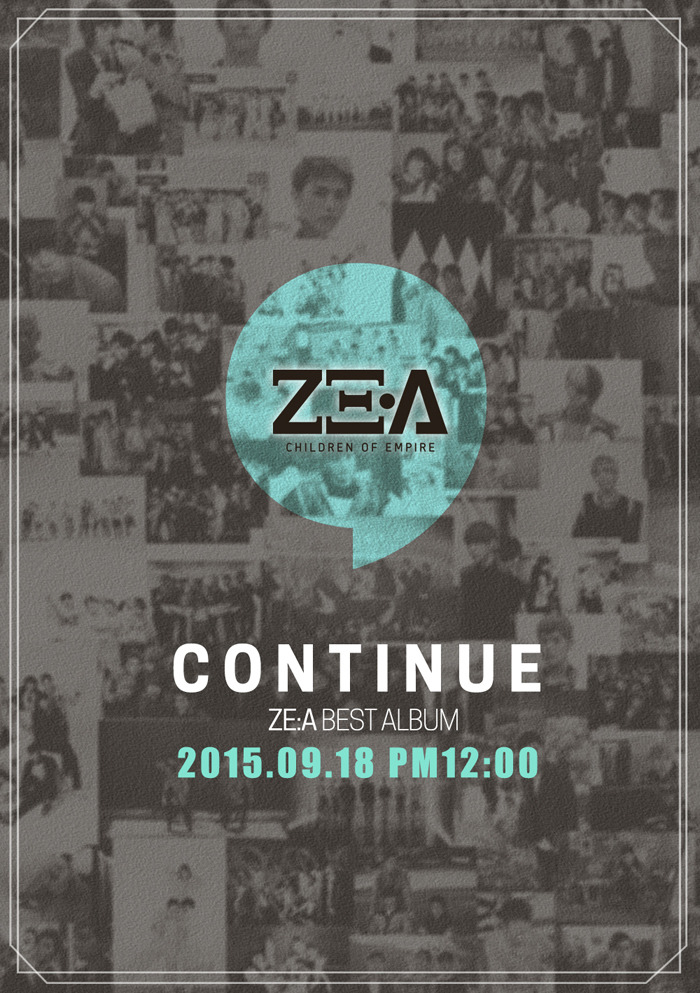 Source: Sports Seoul
Image courtesy of Star Empire Entertainment
(Visited 85 times, 1 visits today)
Tags:
Continue
Star Empire Entertainment
ZE:A