On August 8 KST, Wonder Girls appeared on popular live music and talk show, "Yoo Heeyeol's Sketchbook".
On the show, the group was asked about former members Sunye and Sohee, and in response Sunmi replied, "When we were filming the music video, Sunye unnie came to play with us on the set."
Sunmi continued, "We meet by ourselves pretty often. Sohee also sent us a message on the day of the showcase saying, 'Don't be nervous, do well' and 'I'll do all the worrying'."
When asked about Sunye's reaction to the release, Ye-eun answered, "She said 'omo~'. Since we were all wearing swimsuits, she said 'Wow~ I like looking at you'. She also came with her baby."
Wonder Girls released their newest single, "I Feel You" on August 2, and have since kicked off promotions for the song.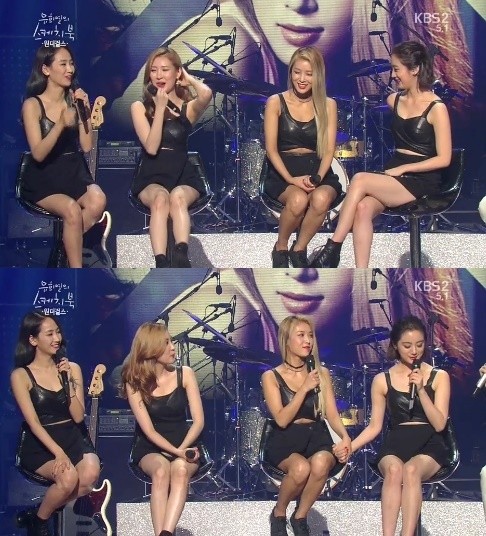 Source: MyDaily
Images courtesy of their respective owners
(Visited 1,059 times, 1 visits today)
Tags:
I Feel You
Lim
Sohee
Sunmi
Sunye
Wonder Girls
Yeeun
Yenny
Yubin