Taeyeon's upcoming title single "Why" is shaping up to be quite different from her debut solo track, "I."
It has just been revealed that the Girls' Generation leader's new lead single will be a tropical house track, blending R&B with EDM to create a trendy pop song.
The lyrics to "Why" are about the feeling of being suffocated by the daily routine, and dreaming of escaping it without hesitation.
By contrast, Taeyeon's debut lead single "I" was an electric guitar driven alt rock song, with most of the other songs on the album being pop and R&B ballads.
Fans and the public alike are looking forward to hearing a new side of Taeyeon on "Why," which drops on June 28.
In the meantime, Taeyeon has also just dropped a series of new teaser images for the album, in which she dons summery outfits in the hot Palm Springs weather.
Check out the new teaser images below, and be sure to stick around MoonROK for more updates on your favorite Kpop artists and idols.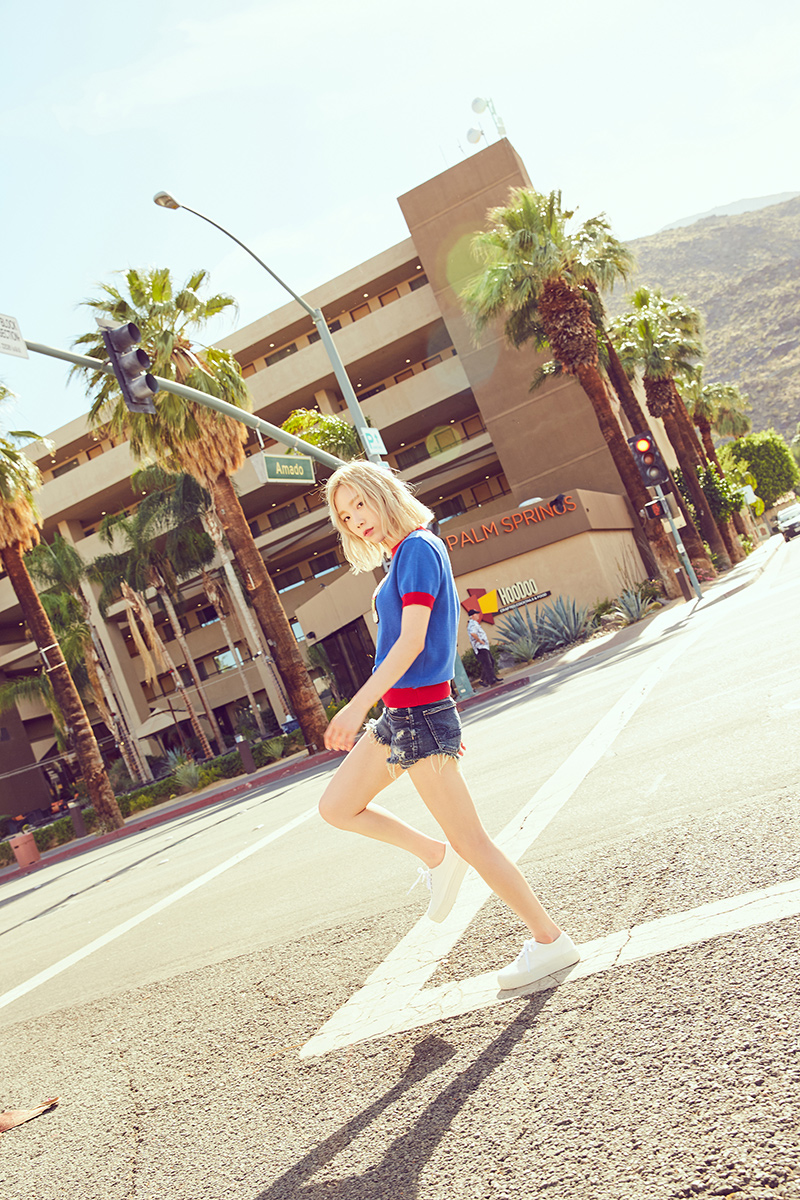 Source: StarNews, SM Entertainment, Taeyeon's Instagram
Images courtesy of SM Entertainment
(Visited 539 times, 1 visits today)
Tags:
Girls' Generation
Taeyeon
Teaser
Why