VIXX member Ravi has uploaded the album cover and a schedule of releases for the release of his first mini album, R.EAL1ZE.
The schedule, which can be seen below, gives the release dates for a pre-release, the showcase, and the official album and music video release, all of which will take place in early January. The music video will be released on midnight of the 9th.
Check out the album artwork above and the release schedule below, and stay tuned to moonROK for more Ravi teasers and all the latest Kpop updates!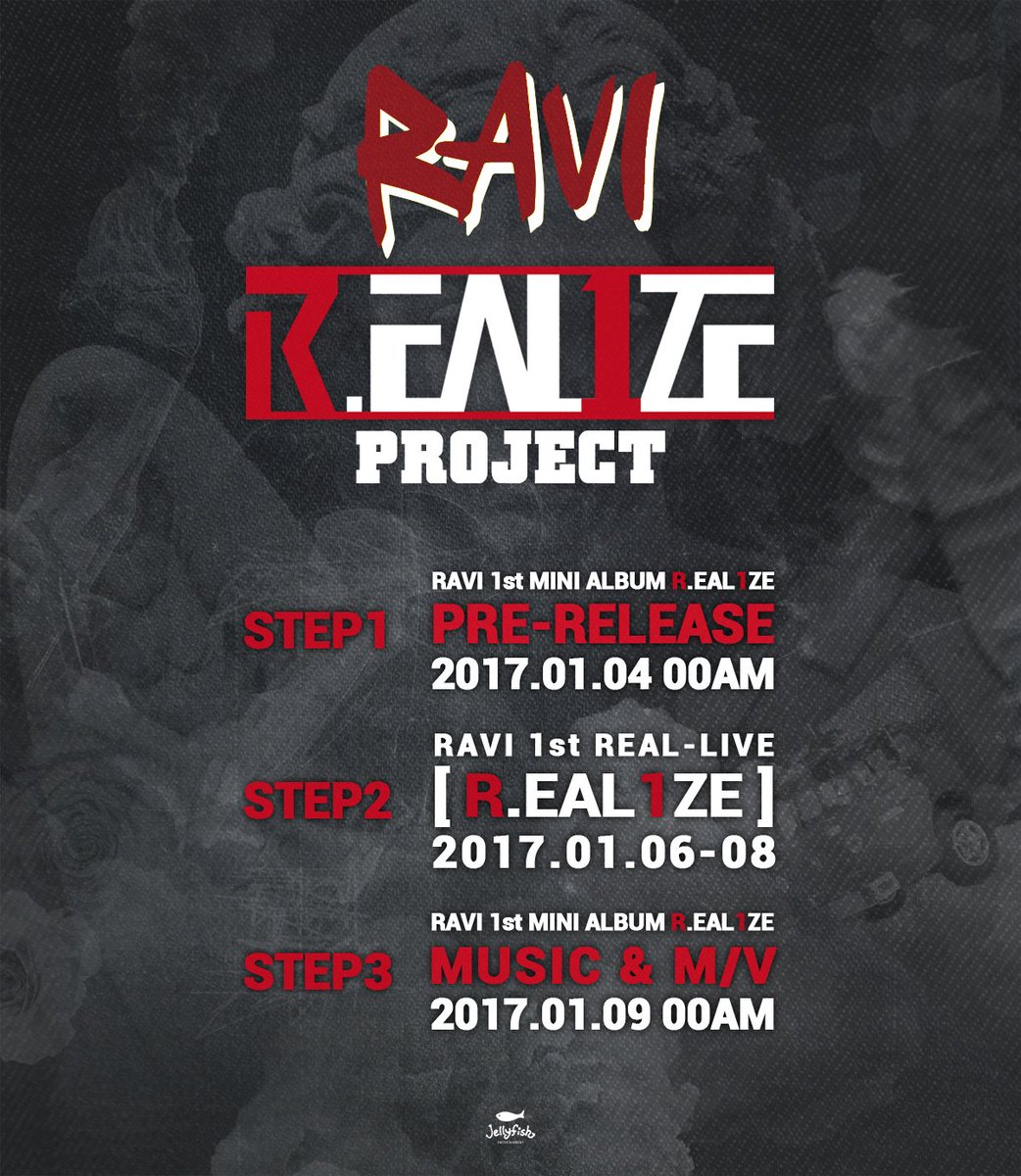 Source: RealVIXX
(Visited 188 times, 1 visits today)
Tags:
Image Teaser
Ravi
Schedule
Solo Debut
Teaser