Bangtan Boys have been taking the world by storm lately, and now they're hitting the road to meet their fans in every corner of the globe.
The group has announced a 2017 "The Wings Tour" which will kick off in Seoul in February, and make stops through Santiago, Sao Paolo, Anaheim, and Newark, with more dates to be added in the near future.
moonROK will have all the details you need to go to the concert in every city, so hang around our tour page for all your ticketing and touring information.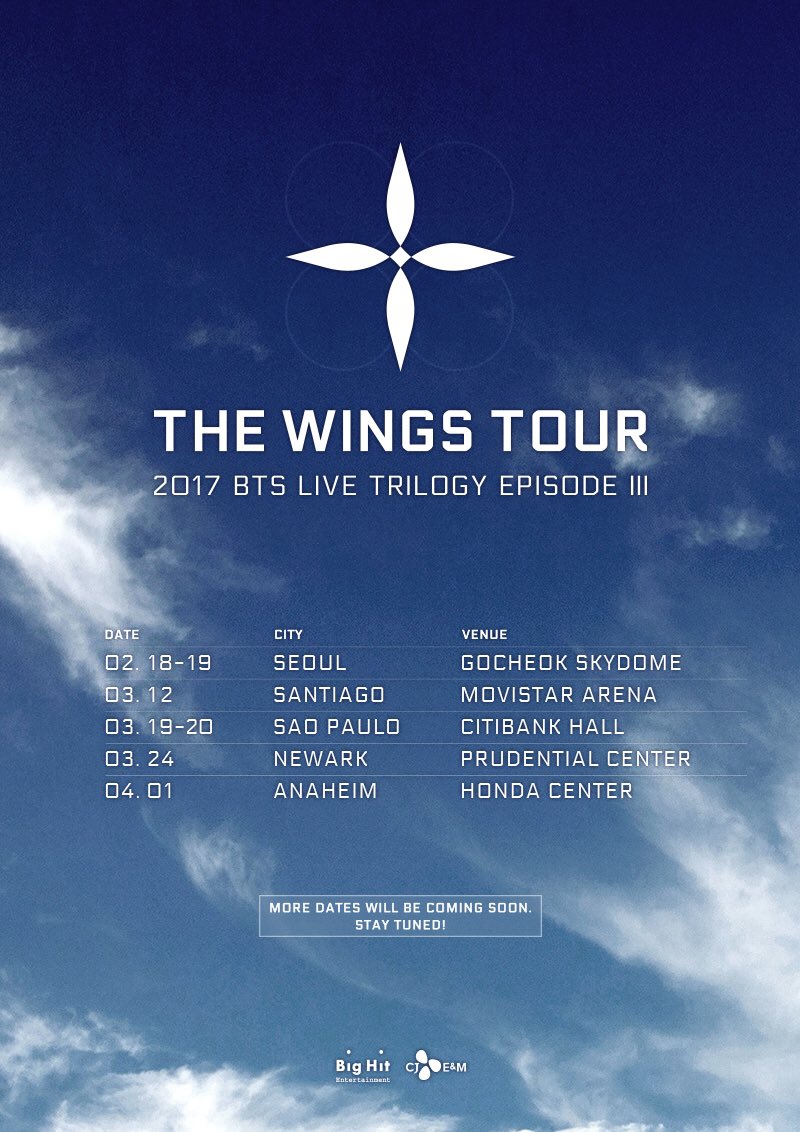 (Visited 142 times, 1 visits today)