Taeyeon has announced her second solo concert and subsequent Asia tour.
On April 6, mysteriously coded images were shared to Girls' Generation's official Twitter account which were later to be revealed as announcements for Taeyeon's upcoming solo concert tour, "PERSONA."
Taeyeon's concert will be held in Seoul at the Olympic Park Hall on May 12, 13, and 14. Following her shows in South Korea, she will be embarking on tour through Asia to cities like Hong Kong, Taipei and Bangkok.
Check out the tour and ticketing information here, and be sure to stick around moonROK for all of the latest tour and concert updates from your favorite Kpop artists.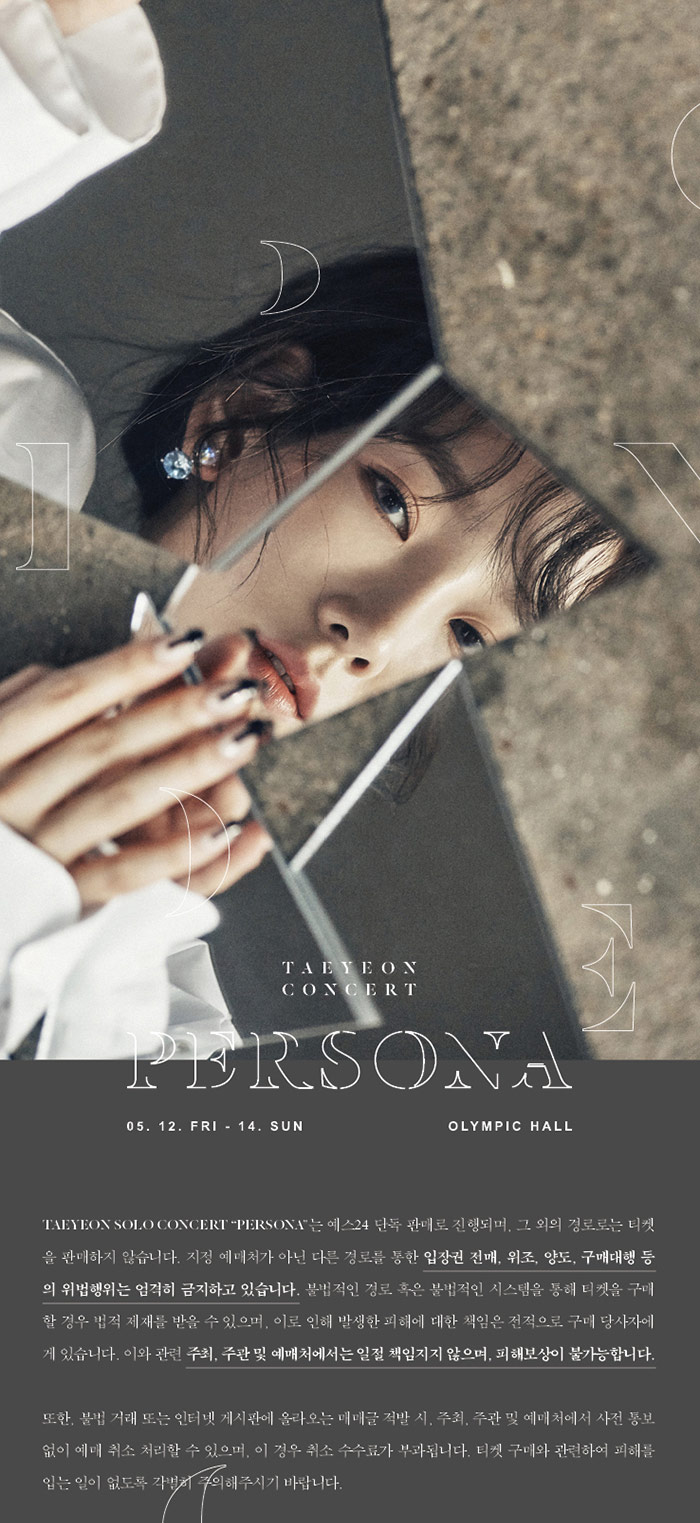 (Visited 172 times, 1 visits today)