Reports are just now surfacing in Korea stating that T-ARA member Soyeon is dating Japanese professional wakeboarder Shota Tezuka.
According to these reports, the two began dating in July, and were even spotted enjoying a date out in the open at the Han River, where they watched the 2016 Wakeboard World Series together.
Soyeon has always enjoyed water sports as a hobby, and reportedly met Shota Tezuka through wakeboarding.
These reports of the couple's relationship arose after fans spotted a series of "love-stagrams" between the two, both Soyeon and Shota uploading similar pictures in the same locations, and liking each other's photos.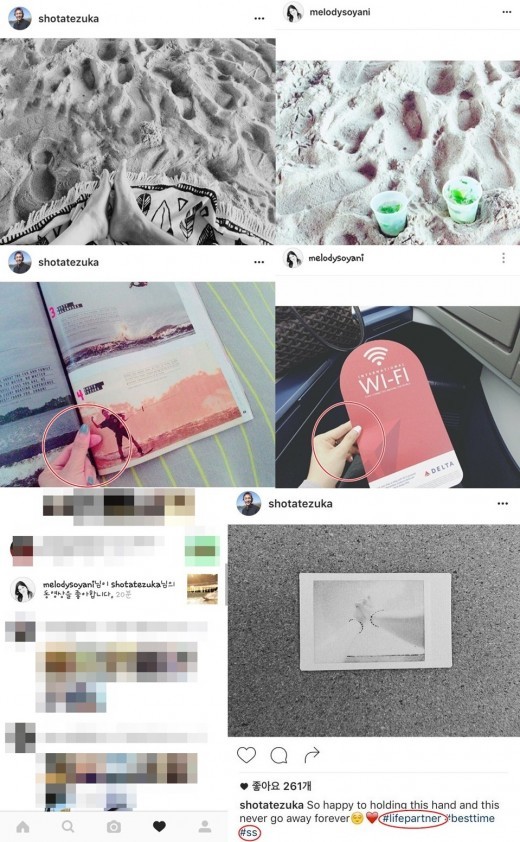 MBK Entertainment has made a brief statement on the issue, saying "We are currently checking [as to whether the reports are true] with Soyeon and Japanese Wakeboarder Shota Tezuka."
moonROK will continue to update you on this story as it continues to break, so stay tuned.
[UPDATE] MBK has officially confirmed that Soyeon and Shota are in a relationship. A representative from the agency has just made an official statement saying, "Soyeon and Shota Tezuka have been friends for three years. Since mid-August, the two slowly opened their hearts to each other, and are in the beginning stages [of a relationship]."
Source: TV Report, Herald Pop
Images courtesy of TV Report
(Visited 294 times, 1 visits today)
Tags:
Relationships
Soyeon
T-ARA