Images courtesy of Jellyfish Entertainment
I.O.I and Gugudan member Kim Sejeong is releasing her first solo track, and she's getting a little help from Zico.
It has just been announced that Kim Sejeong is the next artist to be featured in Jellyfish Entertainment's "Jellybox" release series, and that her single is being produced by Block B member Zico.
Jellyfish Entertainment has also confirmed that Sejeong will be officially promoting the track on music broadcast programs as well.
Kim Sejeong's debut solo track "Flower Road" drops on November 23 at midnight KST, so until then check out the full teaser photo for the release below, and be sure to stick around moonROK for more updates on all of your favorite Kpop artists and idols.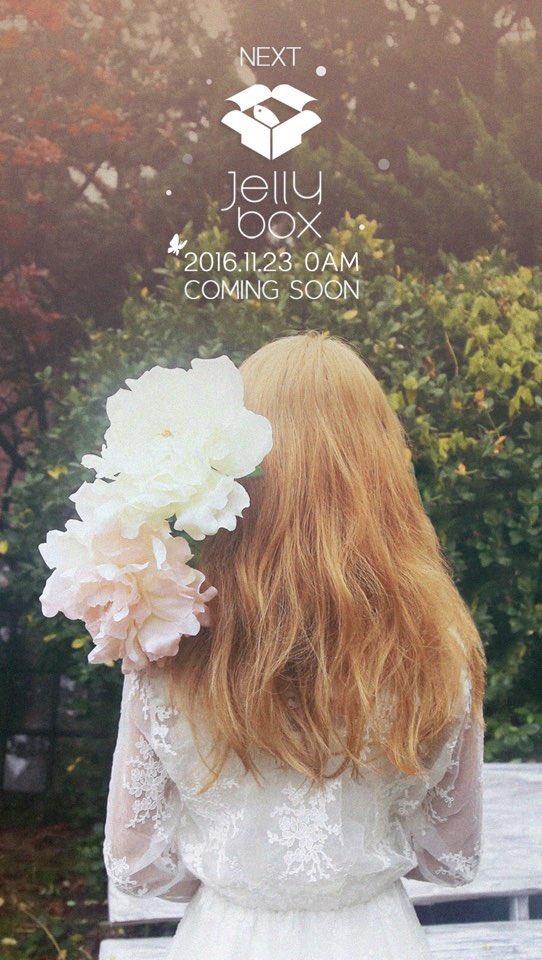 Source: Jellyfish Entertainment, MyDaily
(Visited 1,518 times, 1 visits today)
Tags:
Block B
Gugudan
I.O.I
Jellyfish Entertainment
Kim Sejeong
Zico