GOT7 is returning with a full-length album, and the teasing has officially begun.
Keeping with their flight theme, the group just released a trailer for their new album "Turbulence" and it's lead single "Hard Carry."
In the teaser, the boys of GOT7 horse around on the airplane, while Jinyoung alone seems to notice the intense turbulence on the plane.
After a series of individual images from GOT7's "Fly" promotions, the trailer ends with Jinyoung being resuscitated by EMT's in a heap of burning rubble.
GOT7 is scheduled to drop their new album "Turbulence" and the music video for "Hard Carry" on September 27, so until then check out the trailer for the new album on V Live, and the group's release schedule and tracklist below.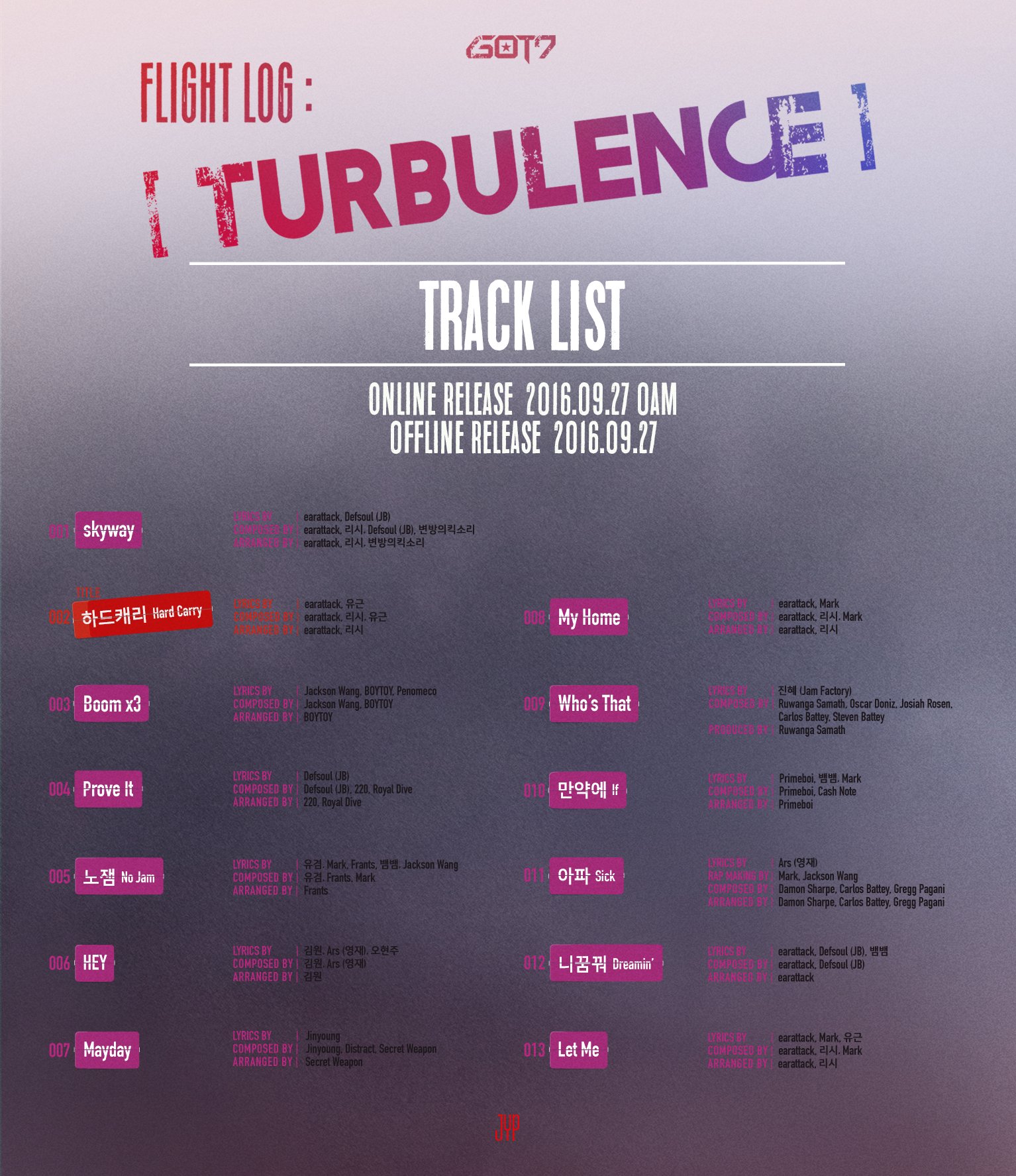 Source: GOT7 Official
All visual and audio media courtesy of JYP Entertainment
(Visited 219 times, 1 visits today)
Tags:
GOT7
Hard Carry
Teaser
Turbulence