TaeTiSeo isn't the only SM group releasing a holiday album this year.
EXO is gearing up for the release of their own special holiday album with two double title singles, "Sing For You" and "Unfair".
The group has just released a series of individual teaser images for the holiday release, along with their announcement that they will be holding their comeback stage on the December 12 episode of MBC's "Show! Musicore".
EXO's special holiday album "Sing For You" is scheduled to drop on December 10, so until then check out the teaser images below, and be sure to stick around moonROK for more news on EXO's Christmas comeback.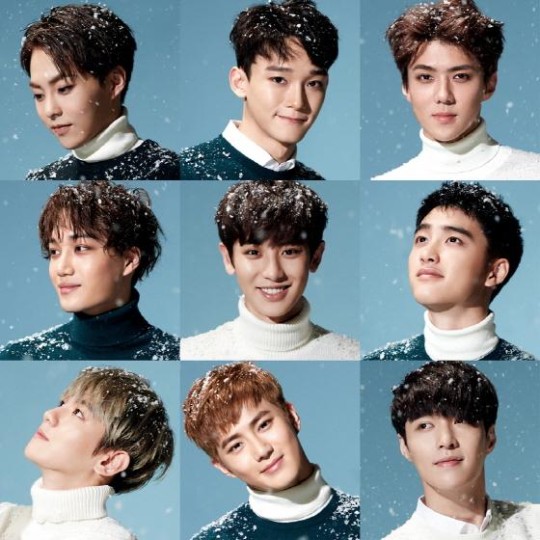 Source: Star News
Images courtesy of SM Entertainment
(Visited 973 times, 1 visits today)
Tags:
EXO
Sing for You
SM Entertainment
TaeTiSeo
Unfair