4MINUTE has been killing it lately. The group has been winning award after award on weekend music programs, and is being praised by fans and industry professionals alike for their new single, "Crazy." The group is at the height of their career so far and are enjoying the ride.
In light of their success, MyDaily conducted a short interview where they got a short statement from each member of the group about when they were the happiest in their lives; below is the translation of that interview.
Kwon Sohyun: "Right now I'm happiest."
For me it's right now. First of all, the public's love is like… Even just looking at the results, this is the first time since our debut that we've received this many awards. It seems like that's from receiving the interest and love of the public. We've also made a lot of fans, so right now I'm happiest.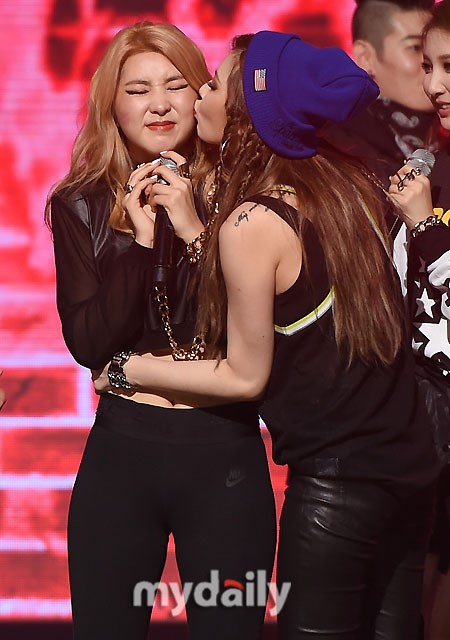 Hyuna: "A fan came from Brazil, I was happy."
I want to add more to what Sohyun said, for me too the music style really changed so that it's hard because requires a lot of fitness, but we're promoting with happy thoughts. You see, everytime we stand on stage, the fans seem to increase. A bit back at our first broadcast, we had coffee with the fans and there was even a fan from Brazil. At that moment I could really feel the happiness. Each time we stand on the stage do we really have to feel this sense of accomplishment? It's that kind of feeling. Lately I'm the most happy.
Nam Jihyun: "Amber sincerely congratulated us"
There was something especially happy about when we got first place on M!Countdown. You see, we weren't expecting to get first. It would've been the second week in a row that we got it. It feels like what it's like to receive love. And my heart was warmed because Amber, who was next to us, sincerely congratulated us. You see, in the past, we haven't really had the chance to be congratulated by other singers. Amber suddenly danced along with us like she won first place instead.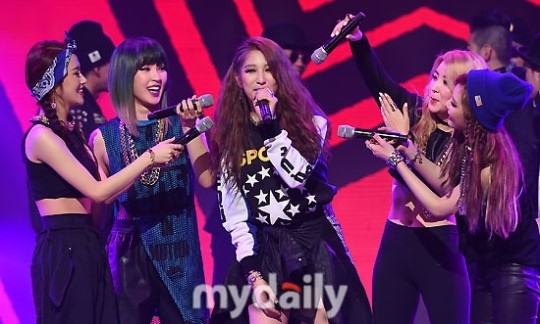 Huh Gayoon: "I'm happiest when we perform for all countries"
Since all of the others said that they're happiest right now, my answer is when we perform in other places. Before, it was hard performing overseas, but because we are lucky enough to be able to go to lots of places to perform and meet new fans, that makes me happy. And if there weren't people who found us, even if we wanted to go perform for them we couldn't.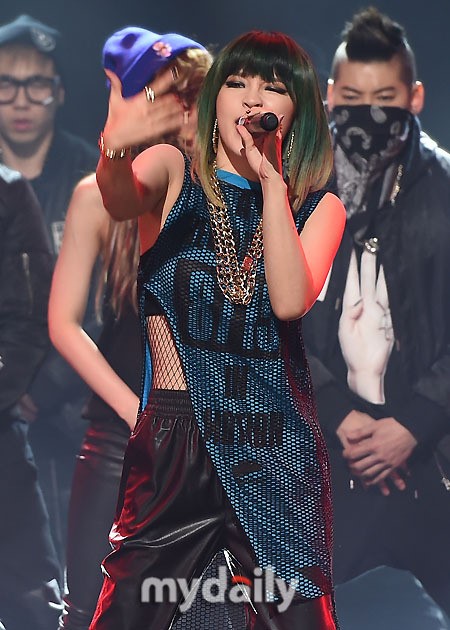 Jeon Jiyoon: "When people look at us and say, 'Whoa, so cool.'"
When the performance ends and we get to eat something tasty. Haha. Just kidding. Honestly it's even the small things that make me feel it. I'm the happiest when people watch us and scream, "Whoa, so cool!" You immediately feel something different. When you hear those kind of words you feel good.
Congratulations to 4MINUTE on their amazing success with their latest single!
Source: MyDaily
All images courtesy of MyDaily
(Visited 927 times, 1 visits today)
Tags:
4minute
Amber
Crazy
Gayoon
Hyuna
Jihyun
Jiyoon
Sohyun