Cube Entertainment girl group 4MINUTE recently made an appearance on Section TV, where they talked about their days together as trainees.
The girls admitted that when they were trainees, they had to have their weight checked daily. Member Jiyoon stated, "We took off all of our clothes and then got on the scale. We seriously only weighed our bodies," evoking laughter from viewers.
Gayoon then added, "We even weighed our hair separately. That way we would come out 5kg lighter [on the scale]."
Hyuna followed up by saying, "Because we all relied on each other for little things like that, it seems like our unity was really great."
Looks like the girls of 4MINUTE got pretty clever when it came to weighing themselves back in their trainee days. The group's upcoming new single "Crazy" will be released on February 9, so be sure to stay tuned to moonROK for updates on 4MINUTE's comeback.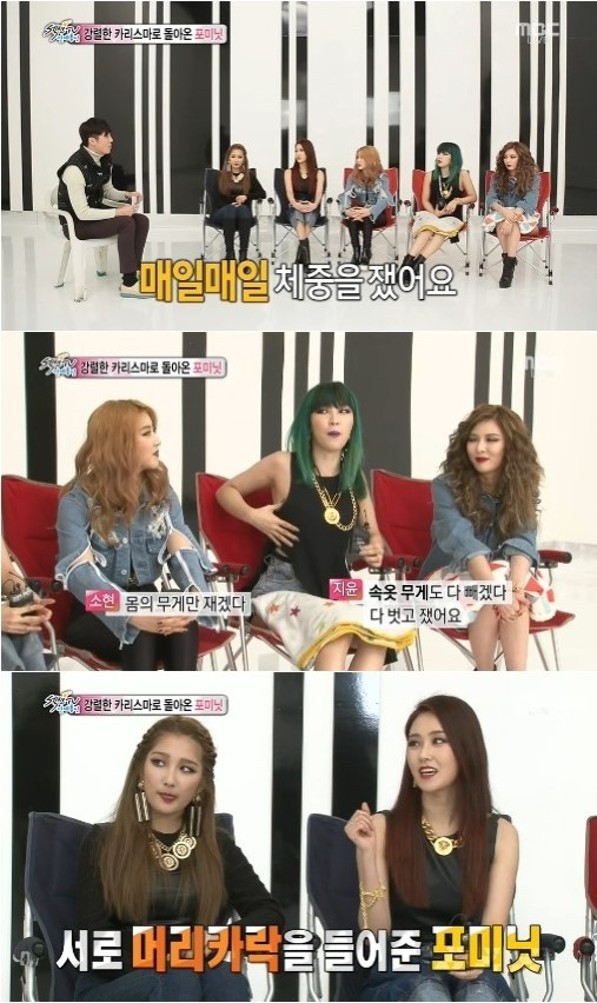 Source: OSEN
All images courtesy of their respective owners
(Visited 188 times, 1 visits today)
Tags:
4minute
Crazy