Following the official disbandment of 2NE1, CL and Dara have both penned letters to fans, and now it seems it's Bom's turn.
The 2NE1 main vocalist has just uploaded a letter to her personal Twitter account with the following message:
To fans around the world…
Hello, to all of our fans who have loved, cared for, and liked us, it's me, Bom.
Our Blackjack! You really waited so long for us… I'm sorry… I'm sorry seems to be all I can say…
It hurts a lot, but I wanted to write a letter… I want to tell you that during all of that time, we tried our best.
During that time we anticipated and prepared all sorts of things to show our fans, and you waited, but the way of the world doesn't always flow in the same way my heart does.
It wasn't just something we did for a few years, how can it all be forgotten at once?? What to do…
Though it's sad, I will go forward never forgetting our memories… all of the happy moments, all of the fun times. Even if it's tough, I'll keep them in my heart.
Even thinking of parking ways with our Dara, Chaelin, and Minzy, I have no words. I feel suffocated, and my heart hurts so much I don't think I can write much more.
All that time, us four… "Thanks to all of you, we were able to do it all." I won't forget.
Thank you.
On a day when winter came, Bom.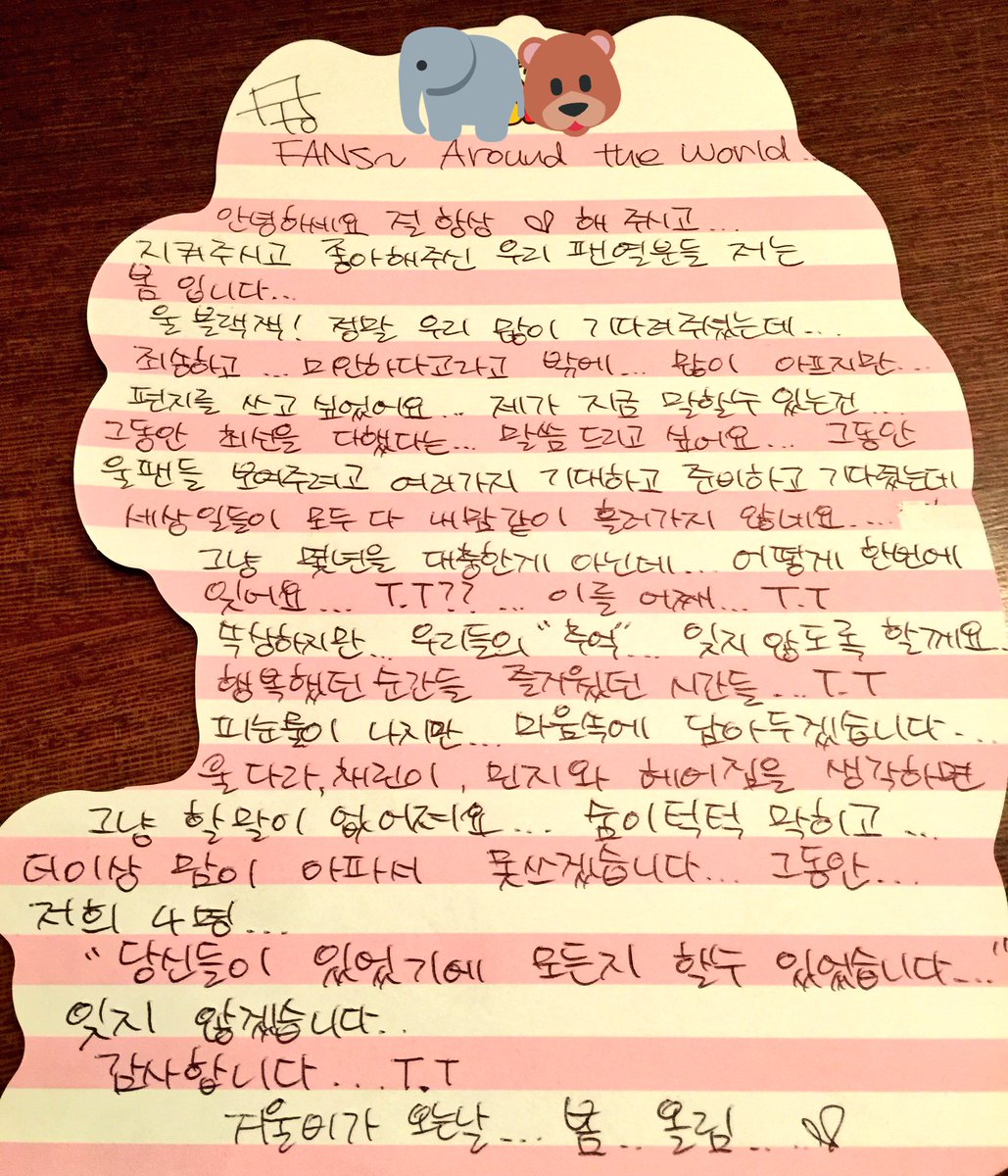 Here's to hoping for the best for each of the 2NE1 members as they pursue their individual careers moving forward.
Source: Bom's Twitter
(Visited 399 times, 1 visits today)
Tags:
2NE1
Bom
CL
Dara
Minzy